TitanMig 250/300
Single phase 220-240V
Multi process- MIG/TIG/MMA
Separate 4 roll geared Wire Feeder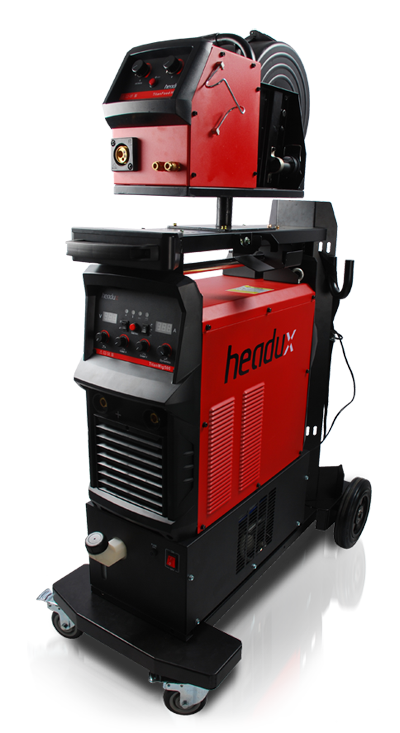 TitanMigThe TitanMig MTS-series power sources 250/300 are MIG power sources designed for demanding professional use in Steels, Stainless, Cast Iron, Bronze, Aluminum, Copper welding. The power source has a control panel that allows ready control of the functions of the power source and the wire feeder.

The MIG Separate Wire Feeder range are inverter-based MIG welding machines with added MMA and TIG function. These are industrial machine equipped with a separate 4 roll gear driven wire feeder and 5 m interconnecting cables. The MIG function allows you to weld with Solid wires, Flux-cored Gas and Gasless wires. Adjustment of Voltage & Wire Feed at the wire feeder make for easy set-ting of welding parameters and give the convenience of remote adjustment from the power source. The Crater Current setting delivers perfect finishing of the weld, the electronic inductance offers fine adjustment of the arc characteristic and burn back adjustment leaves the wire stick out ready for the next weld. Wire inch and Gas Check provides set up of the wire feed and gas setting with wastage of wire or gas. Added MMA welding capability delivers easy and high quality welding using electrodes, including cast Iron, stainless and low hydrogen. Connection of the 17V or 26V TIG torch provides quality DC TIG (scratch start) welding of steel, stainless steel and copper. Ideal for heavy and structural welding applications through to general engineers, maintenance workshops, light engineering, rural workshops and home workshops.