TitanMig Pulse 3500/5000
Synergic Pulse MIG,
multi process,
stunning Alu features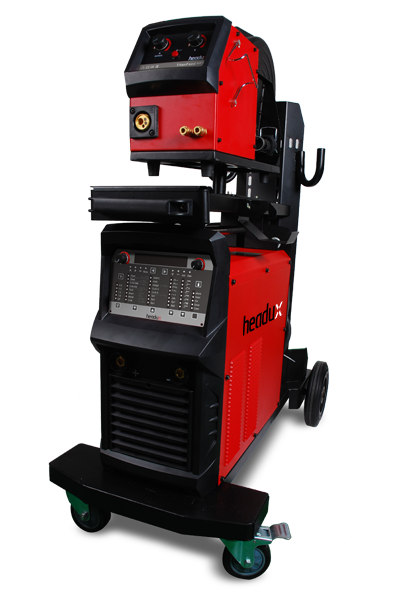 Full digital welding technology
TitanMig 3500/5000 Pulse provides precisely and stable welding arc, thanks to the patented digital control of welding process, which brings excellent welding results to customers.
Highper formance technologies
Make quicker work of every materies
TitanMig Pulse 2700 features synergic,pulsed and double-pulsed welding. Standard programs suit a variety of materialsincluding Steel,CrNi1886, CrNi 199, Alu, AlSi5,AlMg 5, CuSi3, CuAl9 fillers wires.Simply select the filler wire type, size and plate thickness and weld. Forthose regular welding jobs there's even a 50 channel memory function. This makes it quick and easy to start welding without needing to adjust the settings once more.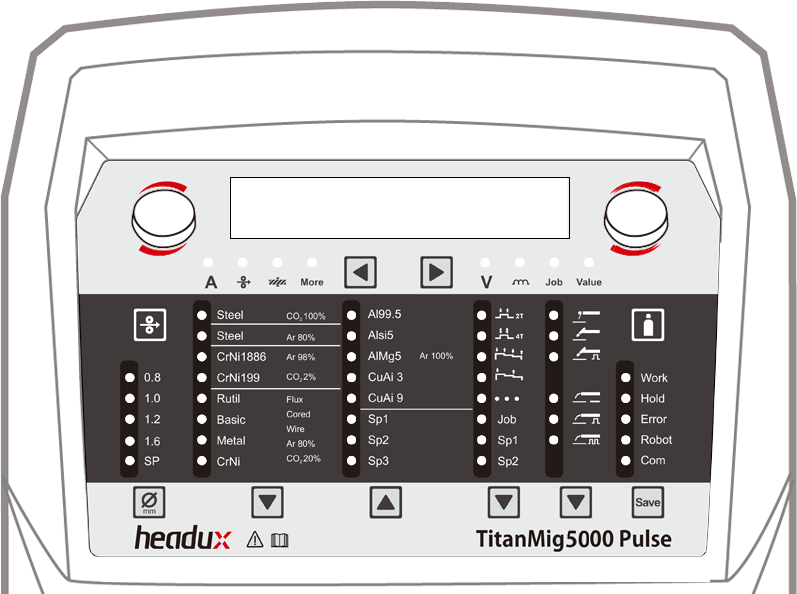 TitanMig Pulse 3500/5000 is CC/CV welding power sources designed for demanding professional use. It is suitable for synergic Pulsed MIG/MAG, synergic 1-MIG/MAG, Lift-TIG, TIG Pulse and MMA welding in DC current. TMP 3500/5000 offers both technical and commercial welding solutions matching a wide range of applications from sheet metal fabrication to heavy industry segments.
The TMP 3500/5000 power sources is digitised microprocessor-controlled inverter power sources. The TMP 3500/5000 features an integral 4-roller drive. All models are multiprocess devices: - MIG/MAG welding - TIG welding with touchdown ignition- Manual metal arc welding
The TMP 3500/5000 is used in workshops and industry for manual and automated applications with classical steel, galvanised sheets, chrome/nickel and aluminium. The TMP 4000/5000 power sources are designed for: -- Mechanical engineering - Steel engineering - Crane construction - Shipbuilding - Boiler manufacture- Automobile and component supply industry - Machinery and rail vehicle construction - Chemical plant construction - Equipment construction etc.
TitanMig Pulse product series offers superior welding quality for demanding industrial applications.
It features high-end configuration recommendations for different purposes, welding thick plates, pipe and root welding and demanding welding applications, for all metals and processes, including welding of thin sheets.