Your welding Pal for business growing up
Headux collaborative robotic weldstation is your robot pal that help you realize the automated welding in an easy way. With the innovative cobot welding
technology, it solve the toughest challenges in the welding sector, you can weld small batch sizes economically and with consistently high quality. It allows for increased output and productivity – no need to weld by yourself and more manpower .
Cobot weldstations are made for welders , unlike traditional robotics there's no programming. with app-based software that is simple and intuitive.
Combining the high quality cobot arm, welding power source, and the robust wirefeeder, Headux Cobot weldstation is the ideal solution for superior feed-ability and arc performance.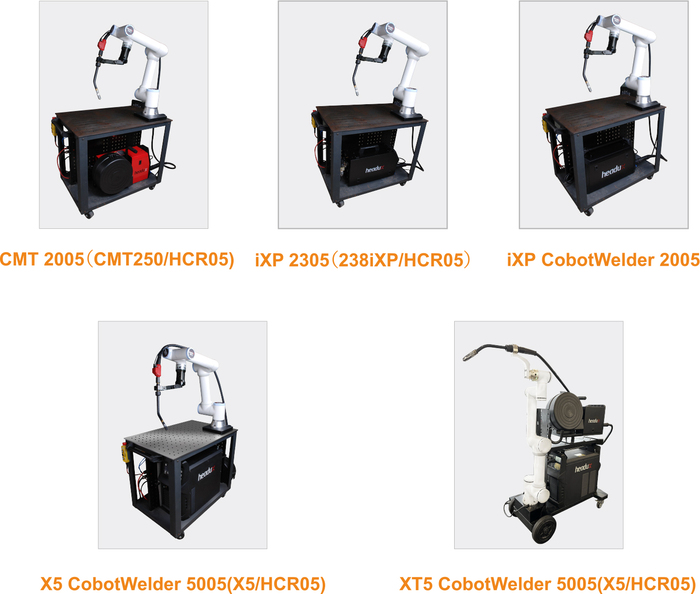 'Unboxing to Weld'cobot weldstation
The Cobot station have all components being necessary for automated welding – perfectly matched to each other and easy to mount. The `unboxing to weld` cobot weldstation is delivered completely ready for operation which ensures a problem-free integration into existing production processes.
Main Features
Quick Setup

Easy-to-use intuitive interface allows easily to set up welding job
Simple operation
No robot operation/programming experience required.
Mobile design
Extemly mobile for flexible adaptation to your productionenvironment
Excellent welding quality
Reproducible welding results for maximum effciency
Small investment and Big return
High economic efficiency with short amortisation time
Safely interactive operation, High performance welding ability
The sensor system allows the Cobot to be operated and moved precisely. The interactive operation significantly increases work efficiency. The user can make individual adjustments on the user-friendly touch pad.

The high-tech MIG/MAG welding power source, and the precision engineered Cobot, compliment each other perfectly. In addition to the relief of the employees – with boring and repetitive welding tasks – you benefit from excellent welding results due to the reproducible quality.